About me
Peter Kuhn aka Mister Goodcat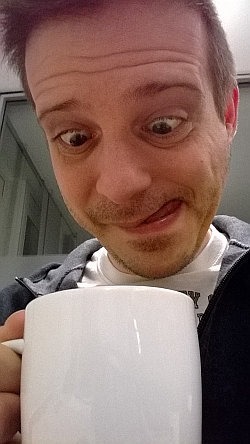 I already had some years of private programming experience when I started my professional career in 1999 in software development. Over the course of the years I transitioned from developer, consultant, architect to technical director. My projects mainly covered distributed business and enterprise applications, device control software, and scientific applications. For some time I also gathered experience in the field of game programming through some very ambitious private side projects. Currently I'm working as CIO at the Hohenstein Group where I am responsible for the global IT infrastructure and software development department.
A beta version of .NET back in 2001 drew my interest, and until this very day I love this technology and its environment. Over the years a lot of tools and languages have been added under my belt, but I keep returning to .NET and its sister technologies. One of which is TypeScript, which turned into another hobbyhorse quickly. My overall interests are focused on software design and architecture, security aspects of modern software and IT infrastructure, as well as optimization and implementation of business processes.
I hold multiple certificates as Microsoft Certified Professional Developer (in addition to certifications as Technology Specialist), and in my free time over the last years I have engaged in and created multiple open source projects. I like writing, not only for my blog, and have published technical articles for online and offline magazines in the past. My passion to impart knowledge and for my favored technologies resulted in a top 3 ranking of Microsofts Silverlight community in 2011, which counted over 30000 members. For this I was awarded with the Microsoft Community Contributor Award and later on, due to my excessive engagement with the Windows Phone development community, I also received the Microsoft MVP Award in 2013. I'm an Scrum.org certified Scrum Master and completed several additional courses and trainings on topics around software development processes and team management.
Disclaimer: This site is a platform to publish my personal articles and comments on technical and every day topics. The views expressed here are exclusively my own and do not represent in any way the opinions of my current or former employers or other organizations or companies in relationship with me.